This post has been one that I have been wanting to write for a long time. I often get asked why I do the things that I do, why I care about social networking, and how this actually has an impact on my teaching practice. This post will go over those inquiry's and then some.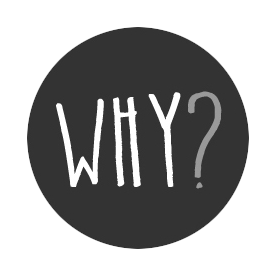 Why do I care about social networking?
There are many reasons why, but the two most prominent are for Idea filtering and connecting. Every day, there are millions of genius ideas shared on social networks. Just one of these ideas could be the one that provides a fundamental shift in your students' educational experience. Start by following educational leaders. They often provide these ideas themselves, or post them through their accounts. If you need more, start to filter by educational hashtags.
Here is a list of twitter hashtags that you can filter by
. Hashtags also flow in, and between social networks ie, if you search on Facebook for #edchat, you will get the results you desire. If you are still in need of more, make some requests, especially to some leaders. More than often, they are willing to share their experiences, and thoughts to any inquiry that comes their way.
Connecting is very easy to do today. There are many services available that allow you to post onto multiple social networks at the same time,
Hootsuite
,
IFTTT
, and
Twitterfeed
are my favorites. Using these tools allows you to post to Facebook, Twitter, LinkedIn, and sometimes Google+ all with one click. Connecting on social networks has never been easier. A great benefit to connecting is the relationships you build. These digital spaces turn into your own teachers' lounge. You can bounce ideas, share reflections, and expand learning all safely from your own home. Connect with the leading experts in ways that you have never been able to do before. 
Why do I write this blog?
To reflect and share. Reflection is the easiest way to grow. This is an essential part of the growth mindset and is very often overlooked. Checking back in with yourself allows you to measure the effectiveness of your practices, materials, and routines. Reflecting and making small, positive, tweaks to these elements helps to move your classroom into the future. 
Sharing is a very empowering thing. It is always humbling to hear from teachers how you have helped, or inspired change in them. These small moments are the light bulbs that drive you to learn, and share more. Sharing also puts yourself out there. Far too often, people put on a mask on social networks. This is not a bad thing, but it will not lead you to grow. Sharing your true feelings and thoughts on issues helps those you interact with to see you for who you are, not for who your mask is.
How does this impact my teaching practice?
All of the reasons above are enough to have a strong impact on anyone teaching practice. Growing, sharing, reflecting are the pillars needed to create a future ready classroom. As you continue to grow in these areas, you will notice that the more you share, the more you get back. These avenues are two way streets, more often than not, you will find that getting something out, must come from putting something in.